Duties of the County Clerk
The third Constitution of the Commonwealth of Kentucky in 1850 established the position of the County Clerk. The County Clerk answers to the Kentucky Constitution, and all the Kentucky Revised Statutes and Administrative Regulations. Duties assigned to this position are varied and provides the link for the business world to operate, while protecting their interest.
The Kentucky Courts, lending institutions, governmental agencies, automobile dealers, real estate agents, and mineral leasing agencies use our offices. We also operate the tax payer's bank. Collection of taxes, not only for the Commonwealth and the County, also for all the taxing entities that provide invaluable services to our communities, are collected in our offices.
The most vital role of the County Clerk's office is to maintain the legal depository for all County records. Filing of deeds, mortgages, leases, list pendings, wills, notary commissions, and many more records that are beneficial to our society. County Clerks are responsible for all vehicle applications for titles and all boats, and we also handle the registrations for all the vehicles within Metcalfe County.
We maintain a close relationship with the Executive branch of the State Government. As laws are passed, we must all work together to meet the needs of our constituents. County Clerk offices are divided into four major branches: elections, vehicles, tax collections, and land records.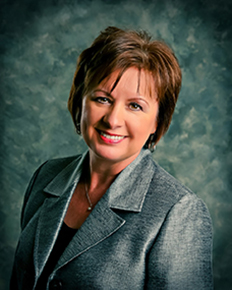 Carol England Chaney
Metcalfe County Clerk
Office Hours
Monday - Friday: 8 am - 4 pm
Saturday: 8 am - 12 pm
Contact Info
Address:
201 North Main Street
PO Box 25
Edmonton, KY 42129
Telephone: 270-432-4821
Email: carol.england@ky.gov